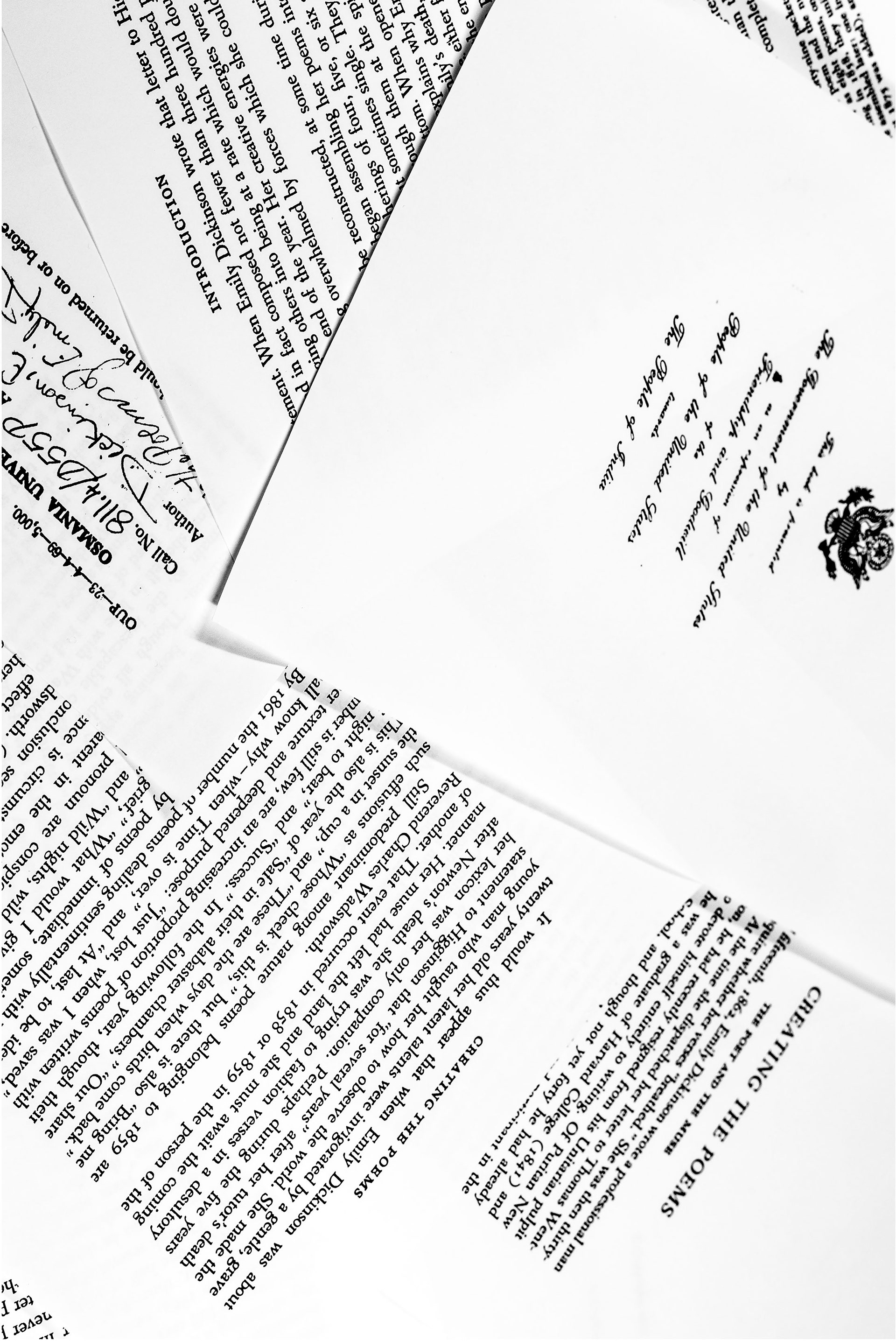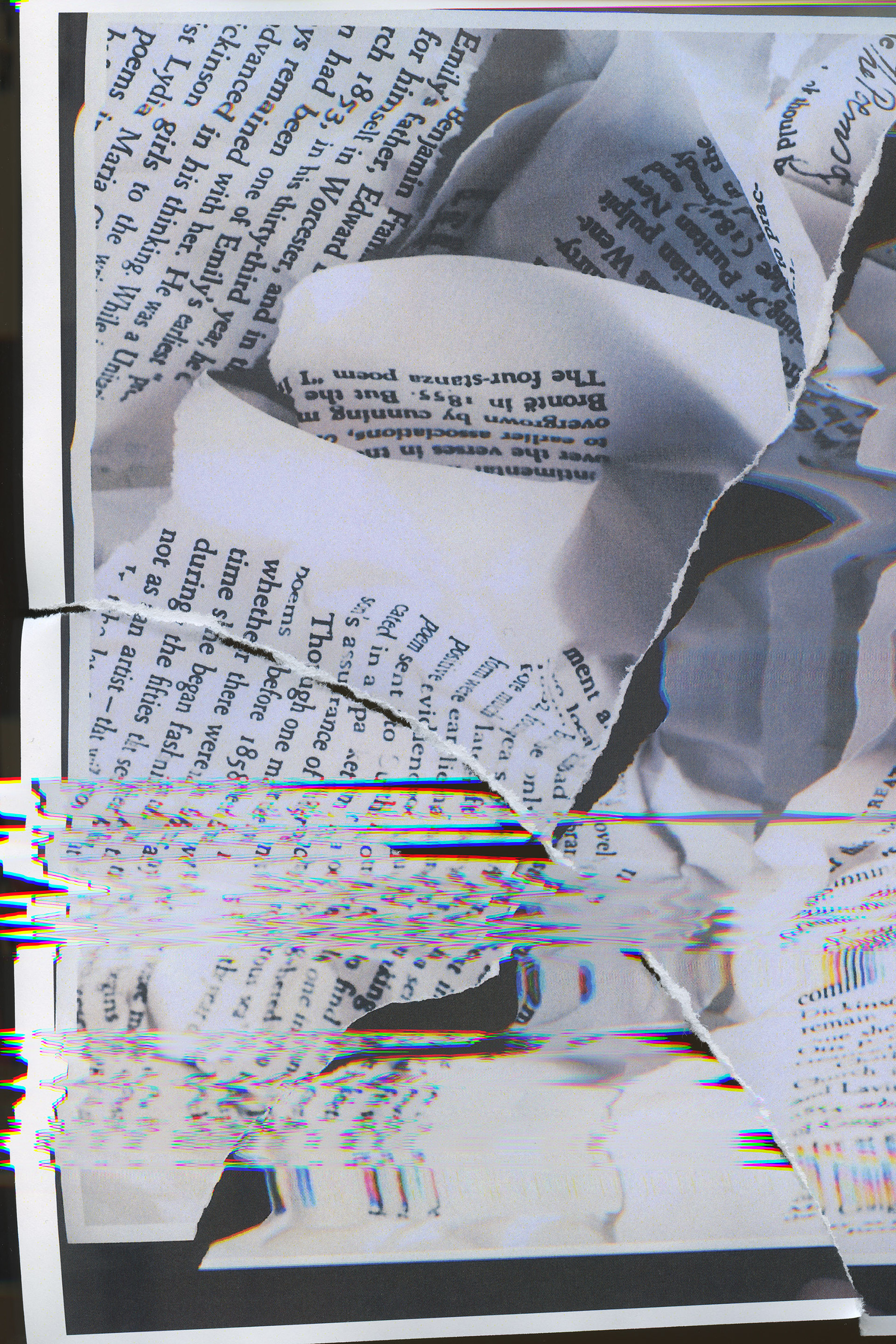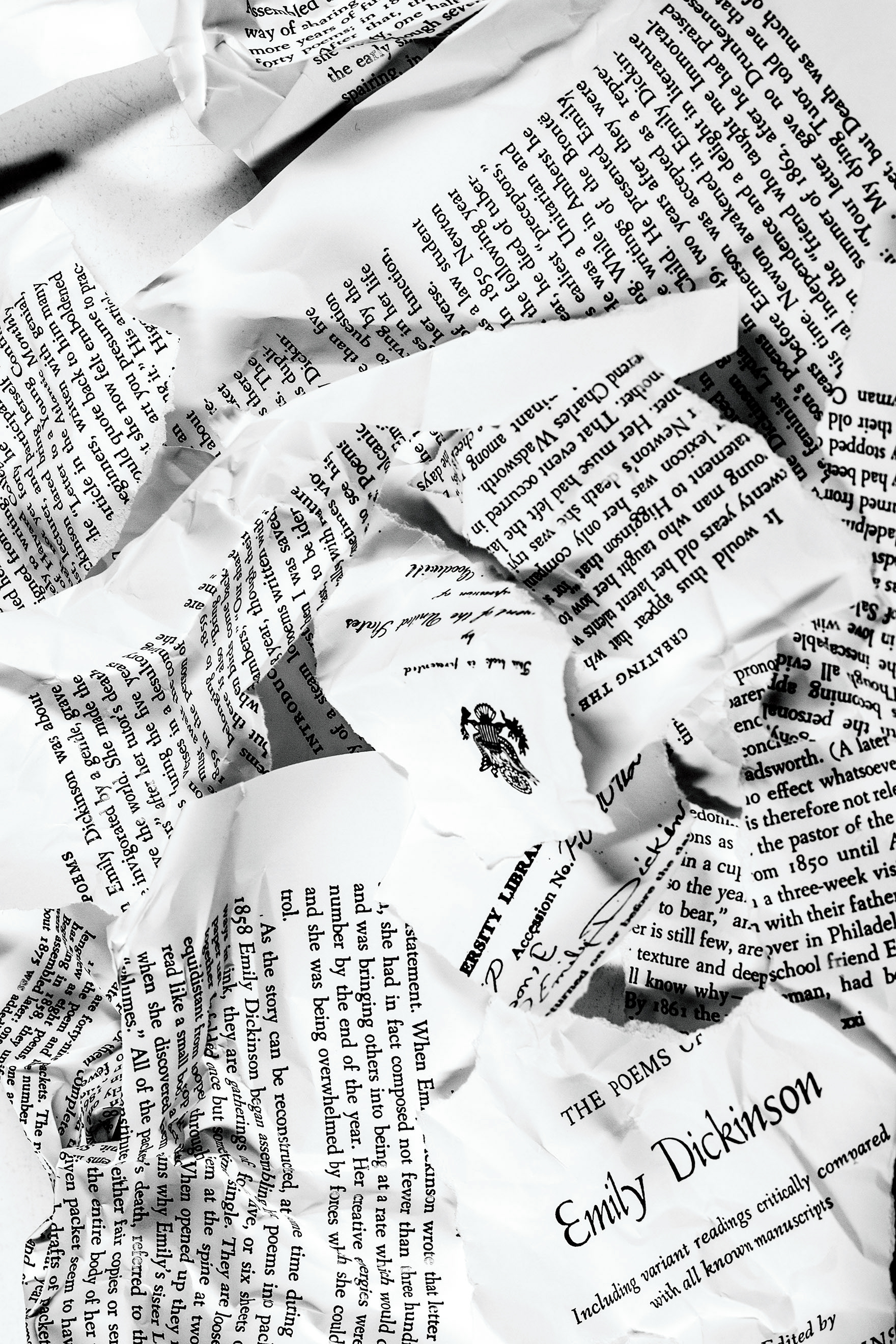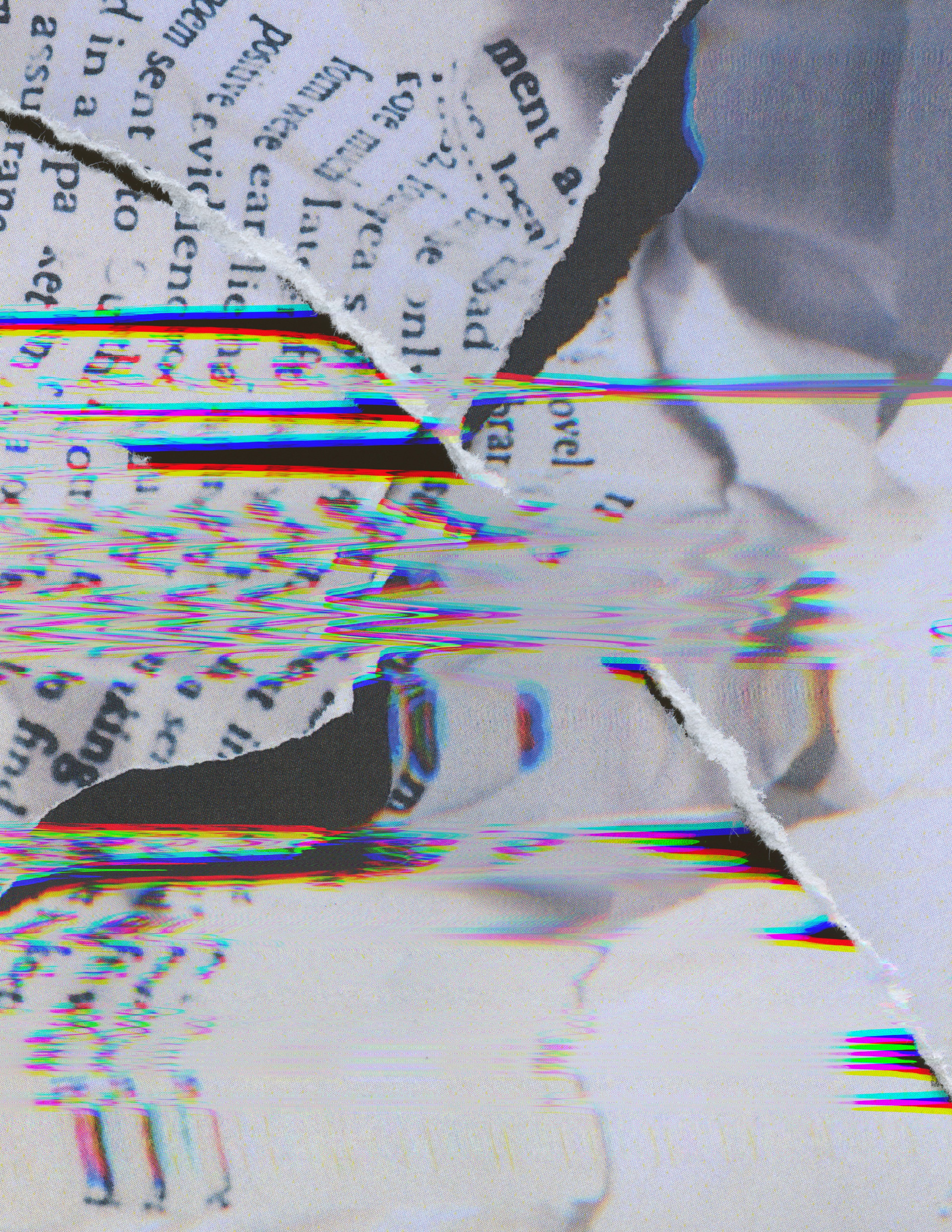 It would thus appear that when Emily Dickinson was about twenty years old her latent talents were invigorated by a gentle, grave young man [Benjamin Franklin Newton] who taught her how to observe the world. . . . Perhaps during the five years after Newton's death she was trying to fashion verses in a desultory manner. Her muse had left the land and she must await the coming of another.
– T.H. Johnson, Introduction to Emily Dickinson's Collected Poems: "Creating the Poems: The Poet and the Muse." (1951) 
The Poet and the Muse (November 2017)
Three matte photographs, scanned from xerox 
40 in. x 61.5 in.