Amanda Silberling
 is a writer, artist, and multimedia journalist. She graduated magna cum laude from the University of Pennsylvania with a B.A. in English and a minor in Fine Arts, and is currently based in Luang Prabang, Laos as a Princeton in Asia fellow.
As an arts & culture journalist, her writing has been published in NPR Music, Hyperallergic, Fodor's Travel, The Rumpus, Consequence of Sound, She Shreds Magazine, Audiofemme, IMPOSE Magazine, The Media, PAPER Magazine, The Los Angeles Times, The Sun-Sentinel, The 405, BandsInTown, and more. From 2015 to 2018, she curated the yearly Shifting The Gaze: Women in Music event series at the Kelly Writers House, which opened conversational forums geared toward making the Philadelphia music scene more inclusive for all people.
After receiving the Kelly Writers House's Creative Ventures Grant, Amanda went on tour with 1970s punk pioneer Alice Bag and up-and-comers Leggy to film a documentary about the intersection of punk and politics. Her first documentary, 
We're Here, We're Present: Women in Punk
, premiered on VICE in June 2017. It screened in Philadelphia and in Madrid, Spain for Cineteca Madrid's Mujeres Hechas de Punk festival in summer 2018.
In September 2016, Amanda helped launch 
We Are Watching
, a feminist art collective at the University of Pennsylvania seeking to eradicate identity-based violence. We Are Watching projects have received local and national news coverage, along with praise from Governor Tom Wolf, Senator Bob Casey, and Ashton Kutcher.
Recent poems appear in Crab Orchard Review, Reality Beach, LEVELER, Tinderbox Poetry Journal, The Louisville Review, SOFTBLOW, and decomP magazinE, whose editors nominated her work for inclusion in the 2016 Best of Net Anthology.
CONTACT:
email: amandasilberling@gmail.com
twitter: @asilbwrites
instagram: @amandasilberling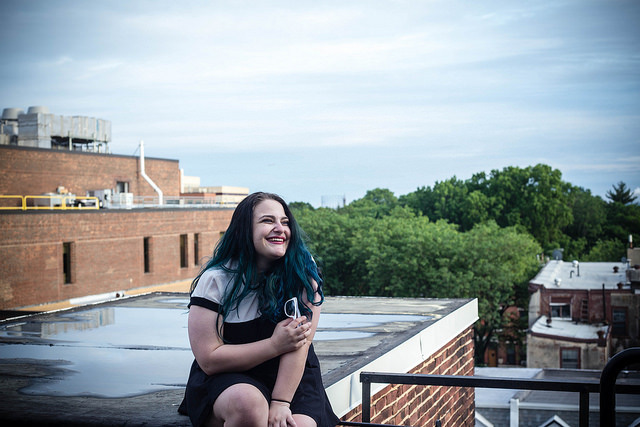 The Philadelphia Inquirer
, 
Buzzfeed
, 
USA Today
, 
The Huffington Post
, 
The New York Times
, 
Business Insider
, 
Teen Vogue
, 
Bustle
, Philly Voice, 
The Daily Pennsylvanian
, 
FOX 29 Philly
, 
Yahoo News
, Revelist, A-Plus, 
Cosmopolitan
, Seventeen, 
Penn Live
, FOX Chasing News, 
The Daily Dot
, 
Metro News
, 
CBS Philly,
The Chronicle of Higher Education